$35.00 ADVANCE REGISTRATION - ONLINE ONLY
---
Advance registration deadline: March 17, 2016
$50.00 day of, or at the door - cash or check

Download the 2016 Fox River Summit Brochure
Exhibitors: Download the Exhibitor Registration Form early as space is limited!
Consultant firms or other companies can reserve an exhibitor (six-foot table) space for $100.00 at this events, which includes registration for one participant to the summit.

REGISTER ONLINE USING THE SECURE PAYPAL PAYMENT GATEWAY
(You can select number of Tickets at PayPal)


Cancellation:
No refunds will be given. You may enroll a substitute at any time before the summit starts, but refunds will not be given for no-shows. Any questions contact Tom Slawski at tslawski@sewrpc.org or 262-953-3263
Anchor Keynote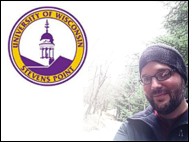 THE EVOLVING SCIENCE OF WATERSHED PLANNING, ADDRESSING THE NEED TO UNDERSTAND SOCIAL CONTEXT
by Aaron Thompson, Ph.D., Assistant Professor at the University of Wisconsin-Stevens Point and a land use specialist with UW-Extension.
As a landscape planner Dr. Thompson's work focuses on using applied social-ecological research to achieve better decision making at the interface of land use planning and natural resource management. His work supports collaborative, stakeholder-driven planning initiatives by focusing on building community capacity to respond to sustainable development and resource management challenges.
A growing interest in understanding the motivations of stakeholder has highlighted social science as a pathway to advancing watershed planning objectives. The promise of stakeholder involvement leading to improved acceptance of plan outcomes and implementation success has been demonstrated in various examples across Wisconsin. However, the application of social science in the watershed planning context is still evolving, meaning that the challenge is identifying the right research question for your effort – Does our community have the capacity to work together toward a common goal? Do we really know our stakeholders, what will and won't they support? How do we work toward consensus with our partners and communicate water quality solutions? And what does this all mean for developing a plan that takes a vision for cleaner water and turns it into reality?
The presentation will pull from examples of efforts to engage landowners in this important dialogues about solving water quality problems. Specific examples from studies examining factors influencing farmers' conservation behavior in Central Wisconsin will be used to explore efforts to engage the agricultural community in watershed planning; as well as how results from both shoreline landowner and general community surveys can assist in engaging these important audiences. Through these examples we can begin to discuss how social science can inform emerging trends like farmer-led councils, community capacity building efforts, and targeted stakeholder messaging.
Anchor Keynote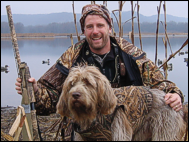 REPORT CARD FOR THE MISSISSIPPI RIVER
by Harald (Jordy) Jordahl, Director, America's Watershed Initiative
The excerpt below was pulled from page 4 of the attached River Crossings 2015 Newsletter.
America's Watershed Initiative
Report Card for the Mississippi River
More than 400 businesses, associations, government agencies, science organizations, academic institutions and non-profit organizations who are part of America's Watershed Initiative (AWI) have worked together over the past two years to create the first-ever Report Card for the Mississippi River Watershed. AWI seeks to find shared solutions for the serious challenges we face in managing the Mississippi River and the 250 rivers that flow into it. The report card, released in mid-October, evaluates the following six resource areas: ecosystems, recreation, flood control and risk reduction, water supply, and transportation and the economy. Grades were provided for the overall Mississippi River Watershed as well as for the following five sub watersheds: Upper Mississippi, Lower Mississippi, Missouri, Ohio and Tennessee rivers, and Arkansas and Red rivers. AWI gave the overall Mississippi River Watershed a composite grade of D+ for all six resource areas, collectively, then broke the overall grade down for each of the six resource areas and five sub watersheds.
Keynote Presentations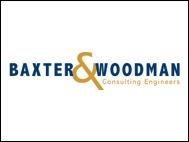 THE ILLINOIS FOX RIVER GROUP
by James Kleinschmidt, P.E., Senior Project Manager, Baxter & Woodman
Municipal wastewater treatment facilities are potentially facing "brick and mortar" costs over a twenty year period of more than $200,000,000. The founding members of the Illinois Fox River Group believe that prior to making investments of this magnitude they had an obligation to their communities to make sure the expenditure is necessary based on the current conditions in the Fox River. Founding members will include Burlington, Western Racine County Sewerage District, East Troy, Town of Norway Sanitary District, Eagle Lake Sanitary District and Town of Lyons Sanitary District 2.
These represent six of the 11 municipal facilities on the lower Fox River (South of Mukwonago). There is currently not sufficient information on either the chemistry in the Fox River, the impact of impoundments and the biology in the river to make a determination if a site specific limit greater than the current 0.10 mg/L criteria is warranted. This group will be developing a work plan to test the chemistry in the river to assess the current conditions and conducting biological investigations (fish and macroinvertebrates) to determine the condition of the Fox River. The work plan will evolve over the next couple of years since administrative code rules will be required prior to beginning the detailed site work. Field work is planned to begin in 2018 and run through 2019. This presentation will discuss what is already known about the river including testing results which communities have been doing since 2013. The group will be actively seeking partners to help with this effort.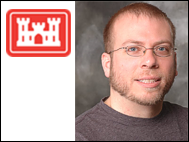 FOX RIVER CONNECTIVITY, HABITAT RESTORATION & STATUS OF ASIATIC CARP DISPERSAL WITHIN THE UPPER ILLINOIS RIVER SYSTEM
by Frank Veraldi, Ecosystem Planner, USACE, Chicago District
In 1998, Frank began with the US Army Corps of Engineers as a Biologist in the Environmental Formulation Section. Assignments included data collection, NEPA Compliance, restoration design, regulatory support, greenways and impact assessment. In 2004, his duties increased as a Study Manager and Restoration Ecologist in the Environmental Formulation Section; which include regulatory support, feasibility-level plan formulation and restoration design. He is also the team leader for ecosystem restoration at the Chicago District for the Great Lakes portion of the Division.
Frank is currently responsible for the formulation and design of many ecological restoration projects. Some of these include the Bonnie Brook Riverine & Riparian Restoration, the Red Mill Pond Dam Removal, the Hoffman Dam Removal, Northerly Island, Jackson Park, City of Elkhart Dam Removal and the Ft. Sheridan Coastal and Ravine Restoration. All of these projects seek to restore natural hydrology and hydraulics and other natural processes to re-establish self-sustaining and functioning habitats. Frank has also published several papers on the distribution of fishes, dam fragmentation and is preparing a manuscript on the Fishes of the Chicago Region. Frank has currently been appointed to the Technical Advisory Committee of the Illinois Endangered Species Board for fishes.
The Illinois Department of Natural Resources requested that the US Army Corps of Engineers investigate the potential for addressing ten (10) Fox River Dams from Algonquin to Montgomery, IL. This investigation is being conducted under the Illinois River 519 Program, which gives authority to plan, design and construct ecosystem restoration projects within the Upper Illinois River system. An overview presentation would be given on current conditions, problems and opportunities and potential solutions. Any project resulting from this study is justified solely on habitat benefits, while considering affects to the human environment. This study is currently on hold due to non-Federal funding sources being locked by the Illinois governor.
A brief status on Asiatic Carps dispersal, monitoring, and preventative measures would be provided.
Speakers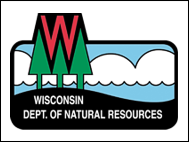 STATUS & MANAGEMENT OF THE INVASIVE STARRY STONEWORT WITH POTENTIAL IMPLICATIONS FOR THE FOX RIVER SYSTEM
by Tim Plude, Water Resources Management Specialist, Bureau of Water Quality / Water Division, WDNR
Tim is a graduate of UW-River Falls with a B.S. degree in Conservation and a minor degree in Biology. He worked for two seasons as an AIS specialist and educator for Oneida County Land and Water Conservation Department. Tim started with the WI-DNR in 2012 working as an Aquatic Plant Management and Water Resources Management Specialist out of Rhinelander office. He is currently holding the Southern Lake Michigan Basin AIS and Rapid Response Specialist position with the WI-DNR and works out of the Plymouth office. Tim enjoys his time outdoors hunting, fishing, bird watching, botanizing and likes to take walks with his dog.
This talk will focus on summarizing recent intensive surveying efforts as well as the current status and distribution of Wisconsin's newest aquatic invasive species the "starry stonewort, Nitellopsis obtusa" in Southeast Wisconsin. This species has been found within four lakes in the Fox River system that include both Little and Big Muskego Lakes, Bass Bay Lake (attached to Big Muskego) and Long Lake (aka, Kec-Nong-Ga-Mong). WDNR has been working with local lake groups to manage this species and these efforts will be summarized. This species has worked its way across the east coast and Midwest regions of the nation and this presentation will discuss reasons for the wide distribution. Knowing that it is in the Fox River basin has important ramifications for this system and lakes in particular, which will be discussed.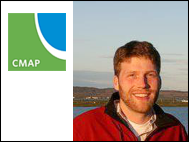 THE ALGONQUIN-CARPENTERSVILLE FOX RIVER CORRIDOR PLAN
by Brian Daly, Associate Planner, Chicago Metropolitan Agency for Planning
Brian Daly is an associate planner at the Chicago Metropolitan Agency for Planning (CMAP), the official regional planning organization for northeastern Illinois. As part of CMAP's Local Technical Assistance program, he helps communities across the Chicago metropolitan region to undertake planning projects that advance the principles of GO TO 2040, the region's comprehensive plan. He received a Master in City Planning degree with a focus on environmental policy and planning from the Massachusetts Institute of Technology.
CMAP, as part of the Local Technical Assistance (LTA) program, worked with the Villages of Algonquin and Carpentersville to create a corridor plan to increase access to the Fox River, improve water quality, and enhance the downtown area of each community. The Fox River Corridor Plan was inspired by recently completed sub-area plans for the Villages of Algonquin and Carpentersville, both of which included recommendations to enhance recreational use of and access to the Fox River and the Fox River Trail. The plan recommendations focus on safe walking and bicycling connections along the riverfront, connections to regional trails and open space, access to water-based recreation and environmental resources, and water quality.
http://www.cmap.illinois.gov/programs-and-resources/lta/fox-river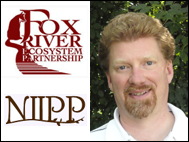 FOX RIVER ECOSYSTEM PARTNERSHIP (FREP) & NORTHEASTERN ILLINOIS INVASIVE PLANT PARTNERSHIP (NIIPP) UPDATE
by Jeffrey L. Mengler, PWS, Senior Project Scientist, Hey and Associates, Inc., FREP President
Mr. Jeffrey Mengler has 30 years of professional experience in natural resources. He has worked with private, non-profit, and government organizations in the research, management, restoration, protection, and assessment of Midwestern ecosystems. This work included NEPA compliance, endangered species consultation, wetland permitting, mitigation implementation, resource protection plans, and many aspects of interagency/stakeholder coordination.
Mr. Mengler began his career in the research department at the Morton Arboretum, and after a brief stint in consulting, worked as a senior biologist in the U.S. Fish and Wildlife Service's Chicago Field Office for 18 years. Mr. Mengler re-entered consulting in 2010. Over the years, he has developed and maintained close working relationships with policy makers, resource agency personnel, researchers, environmental groups, stakeholders, and elected officials throughout the Chicago region. As a result, he has successfully developed collaborative approaches to resolving resource management issues. He continues to serve in several leadership roles with conservation organizations in the Chicago region. He holds a BS and MS in Biological Sciences from Northern Illinois University, and is a certified Professional Wetland Scientist. Since joining Hey and Associates, Inc. he has become an integral part of their interdisciplinary team approach to various projects. Recent projects have included ecological consulting services and permitting for a major reservoir expansion project, multiple oil-spill cleanups, pipeline integrity digs, rare/protected species surveys, and species inventories.
This talk will summarize all the activities of projects conducted by FREP over the past year. In addition, Jeffrey is currently the Vice Chair of Northeastern Illinois Invasive Plant Partnership (NIIPP), which is a cooperative weed management area (CWMA).
NIPP is a regional organization that brings together all interested landowners, land managers (private, city, county, state, and federal), non-profits, private entities, industry, special districts, and the public in the northeastern Illinois region for the purpose of coordinating and combining their resources, expertise, and activities for more efficient and effective management of invasive plant species across jurisdictional boundaries. Their mission is to prevent and control new plant invasions, control and manage current invasions, support informed management decisions, and raise public awareness concerning the threat posed by invasive plants. Their goal is to minimize the adverse impacts invasive plants have on our open lands and waters in northeast Illinois, especially on native habitats and their native plants and wildlife.
NIIPP is a partner of the New Invaders Watch Network http://www.newinvaders.org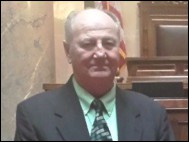 SOUTHEASTERN WISCONSIN FOX RIVER COMMISSION UPDATE
by Jim Pindel, Secretary, SEWFRC
A Quick Review, What's New and items of concern. Jim will cover projects that the SEWFRC has sponsored benefiting the Fox River waterway. He will also cover the recent legislative change which expanded our Southern boundary from the Waterford Dam down to the Illinois border. Jim will also touch on Waukesha's request for Great Lakes water and the potential impact that may have on the Fox River.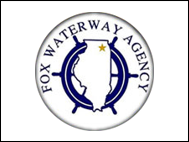 FOX WATERWAY AGENCY UPDATE - PRESERVING OUR GREAT FOX WATERWAY FOR ALL
by Joseph Keller, Executive Director, Fox Waterway Agency
This talk will summarize all the activities and programs the Fox Water Agency has conducted over the last several years. The Fox Waterway Agency was created to improve and maintain the Fox River and Chain O'Lakes public waterway for recreational uses, to restore environmental quality, manage flooding, promote tourism, and enhance the quality of life along the waterway for residents and users alike.
Their jurisdiction includes the 15 interconnected lakes, which make up the Fox River Chain O'Lakes and 30 miles of the Fox River stretching from the Wisconsin State line to the Algonquin Dam, as well as their tributaries and over 40 miles of navigable channels. Although our physical jurisdiction is limited to the Waterway itself, our partnerships with local landowners and organizations, and governmental agencies allows the Fox Waterway Agency to cooperate in many land-based projects that effect the waterway.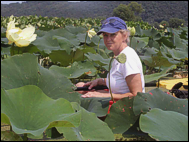 HACKMATACK NATIONAL WILDLIFE REFUGE PROGRESS UPDATE: THE POWER OF PARTNERS
by Nancy Williamson, Regional Watershed Coordinator' Illinois Department of Natural Resources
Nancy Williamson is employed by the Illinois Department of Natural Resources as a Regional Watershed Coordinator and chairs the "Green Cities Campaign" of the Illinois Wildlife Action Plan. Her work focuses on natural resource sensitive development and publication collaborations include: "Sustainable Development Principles for Protecting Nature in the Chicago Wilderness Area", and "Living with Wetlands," a publication required by the Chicago Army Corps of Engineers to be distributed in developments that impact jurisdictional wetlands.
A current board member of Friends of Hackmatack NWR, She was one of the founding "friends" who lobbied to establish a national wildlife refuge in this Metro area.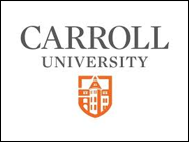 CLAMMING UP: THE UNEXPECTED NATURAL HISTORY AND CONSERVATION OF FRESHWATER MUSSELS IN THE FOX RIVER AND TRIBUTARIES
by Todd Levin, Carroll University, Life and Health Sciences
Todd grew up on rivers and although he loves visiting mountains, oceans and lakes, he always comes back to the rivers. Todd received his Bachelor's degrees (Biology and Political Science) from the University of Missouri – St. Louis and completed the Wilderness and Civilization program at the University of Montana and an REU at the University of Michigan Biological Station, working with algae.
He completed his PhD in Zoology at Miami University, where he worked on the ecology of populations of freshwater mussels including demographic, behavioral and population genetic projects. He completed a post-doctoral position at Hancock Biological Station at Murray State University, where he worked with a variety of remote sensing and long-term research on zooplankton, while continuing to work with private contractors and the Fish and Wildlife Service to effect the conservation of mussel populations. He teaches the ecology and evolution semester of the introductory biology core courses at Carroll University, as well as their Aquatic Ecology and Conservation Biology classes. He continues to work on a wide variety of aquatic ecology projects, including basic and applied research in the Mukwonago River.
This presentation will cover a general description of mussels and unique features as well as complex life history characteristics, which are largely dependent upon fishes. Todd will also focus on reviewing information specific to the mussel species in the mainstem of the Fox River and some of its headwater tributaries. He will finish by summarizing his ongoing research interests in the Mukwonago River system, which is one of the most unique and diverse aquatic systems in the State of Wisconsin.